Eclipse Awards and Environmental Youth Alliance Partner to Empower Nature-Inspired Leaders
This unique business/non-profit collaboration aims to inspire and cultivate youth leaders while fostering community connectedness in Vancouver and beyond.
Vancouver, BC - Dec 4, 2015 - Eclipse Awards (EA)and Environmental Youth Alliance (EYA)have entered a 3-year community collaboration aimed at cultivating a new generation of young environmental stewards and leaders in Vancouver. The Community Partnership Program is a unique business/non-profit collaboration that allows both organizations to share their skills and experiences to accomplish more than either can do alone.
"We have great respect for the EYA as positive community builders and for the work they do to engage young people with the environment and biodiversity. Our hope is to help the EYA increase their impact by recognizing and appreciating their volunteers and young leaders, letting them know their efforts are valued", says Toby Barazzuol, president of Eclipse Awards. "Committing to a long-term relationship with EYA is important because it will allow us to work together more effectively to empower more young people, and build more resilient community in Vancouver and beyond," he adds.
Julia Thiessen, Executive Director of the EYA says, "The opportunity to collaborate with experts in the community such as Eclipse Awards is part of what makes EYA strong. This partnership will support us to take much needed time to recognize and celebrate our achievements and the people who make them happen. We are thrilled to be selected for this Community Partnership program!"
"Recognition is a powerful way to empower emerging leaders and accelerate social change. We're excited to take some of what we've learned from the corporate world and apply it to community building and social change with our Community Partners," Barazzuol says. Eclipse Awards launched the Community Partnership Program in 2012 with the aim of increasing their community impact, and now accepts up to 5 new partners every two years. The program provides selected partners with special access to Eclipse resources and services for three years. Other Community Partners include Canopy, Potluck Cafe and Catering, the Board of Change and Mission Possible.

About Eclipse Awards: located in Vancouver and founded in 1998, Eclipse is a boutique awards company that creates bespoke handcrafted recognition awards from sustainable local materials. Eclipse Awards aspires to create beautiful things that make people happy, build resilient communities, regenerate the environment, and transform the way people think about recognition. In 2014 Eclipse was recognized as BC's Best Green Business. www.eclipseawards.com
About Environmental Youth Alliance: The Environmental Youth Alliance is a non-profit charity that cultivates transformative nature experiences for children and youth in urban environments to foster community connectedness, build ecological leadership skills, and enhance their well-being.
Toby Barazzuol Julia Thiessen
President, Eclipse Awards Executive Director, Environmental Youth Alliance
604-639-4200 604-689-4446
toby (at) eclipseawards.com juliat (at ) eya.ca
---
---
Eclipse Awards Wins National Recognition for Zero Waste Award Design
Vancouver company one of eight showcased in debut Canadian design portfolio
Vancouver, BC - May 12, 2015 - Eclipse Awards has been selected as one of eight Canadian companies featured in the National Zero Waste Council's inaugural Design Portfolio. The portfolio is a national showcase, highlighting products made using lifecycle thinking and zero waste design principles as key elements of manufacturing, distribution, use, and disposal. These products, and the companies that make them, provide a benchmark for Canada's zero waste movement, and celebrate the possibilities of sustainable business practices.
"We commend these eight businesses for their innovation in design and for being at the forefront of the waste reduction movement. This kind of leadership will help us achieve sustainability that will benefit future generations," said Malcolm Brodie, Chair of the National Zero Waste Council (NZWC). The NZWC was founded in 2013 by Metro Vancouver and the Federation of Canadian Municipalities to advocate for waste prevention, and advance a waste prevention agenda in Canada.
"In business, as in design, the goal of sustainability is to create as much value and beauty as possible, while using the fewest resources possible," said Toby Barazzuol, President of Eclipse Awards. "So to have our green awards included in this portfolio is a testament to how far we have come in that regard," he added.
Now in its 17th year of business, Eclipse Awards has spent the past 8 years designing and developing recognition awards made from sustainable, local materials. The company supplies awards throughout North Americ
a from its green roofed building in Vancouver's Downtown Eastside, and was recognized as BC's Best Green Business in 2014.
"By recognizing great design and thinking about all the systems required to achieve such designs, we hope to educate and inspire individuals and companies across the packaging value chain to think differently about the role that products and packaging can play in reducing and eliminating waste," said Alan Blake, Co-Chair of the NZWC Product Design and Packaging Working Group.
About: Eclipse Awards is a boutique recognition awards manufacturer that uses sustainable materials to create bespoke handcrafted recognition awards. Eclipse Awards aspires to create beautiful things that make people happy, build resilient communities, regenerate the environment, and transform the way people think about recognition. www.eclipseawards.com
Media Contact:
Toby Barazzuol
President, Eclipse Awards International Inc.
604-639-4200
---
Eclipse Awards recognized...
Vancouver, British Columbia - March 31, 2015

I'm proud to see Eclipse Awards recognized in this Small Business BC article as an example of a triple bottom line company. Especially alongside other companies we admire and respect like Lunapads, Potluck Cafe and Ca
tering and Vancity Credit Union! I'm sure Soil Mate is awesome too, just haven't met them yet :)

Onwards good people!
---
The Awesome Awards Turn One!
Vancouver, British Columbia - May 30, 2014
There are now close to
30 Awesome Awards
in circulation, with many more on the way! We hope that the Awesome Awards will continue to circulate for decades to come, perpetually strengthening relationships, empowering people... (
read more
)
---
---
We've been nominated as BC's Best Green Business 2013!
Vote for us here if you appreciate our commitments and aspirations!
---
ClimateSmart | Offsetters
Vancouver, British Columbia - July 29, 2013
So this week we committed to ClimateSmart for another year. ClimateSmart is a great program that initially teaches you how to inventory your company's energy consumption and carbon footprint, and then goes on to provide support in terms of data collection and communications. Their approach is: measure, reduce, then leverage, and it works!

We first completed ClimateSmart in 2008 in one of the first sessions offered and it was an eye opening experience to learn how much carbon our business operations were producing. During the course, we learned how to calculate and track our carbon emissions in addition to learning how to reduce them. By the end, each company has determined their total annual carbon footprint, Some companies then choose to offset this amount, while some do not and simply use the data to inform future decisions. At Eclipse we have chosen to offset our carbon footprint by using offsets provided by Offsetters. This means that when you purchase from Eclipse, all of the carbon emissions from the transaction have been offset and minimized.

I'm proud of the carbon reductions that we've made over the past 5 years at Eclipse - we reduced our overall carbon consumption by 15% while also expanding the scope of our calculations. http://www.eclipseawards.com/happinessdelivered.asp?ID=56. As well, we no longer track this data annually, but instead track our water, gas and electricity consumption on a bi-monthly basis so that we have more current data.

We look forward to another year of ClimateSmart and challenging ourselves to create more value by using even fewer resources!
ClimateSmart
https://climatesmartbusiness.com/
Offsetters
http://www.offsetters.ca/
---
Eclipse Awards Surpasses Milestone 10,000th Order
Vancouver, British Columbia - January 24, 2013
Eclipse Awards, which has made a name for itself as a manufacturer of environmentally sustainable and beautifully handcrafted corporate recognition awards, recently delivered the 10,000th order in the company's history, marking a historic milestone for the organization. With a sterling reputation for creative and striking award design, the company's founder hopes that the years ahead will bring Eclipse Awards to even greater heights.

"If there's truth to the idea that 10,000 hours of practice at any task makes you an expert," CEO Toby Barazzuol says, "then our 10,000th order certainly elevates us to new levels of excellence and mastery in the awards and recognition industry."

Since 1998, Eclipse Awards has been continually pursuing ways to make more beautiful awards, while also reducing the environmental impact of the company itself. Whether building a greenroof on their office to reduce the use of gas and electricity, or designing awards out of green materials such as reclaimed wood or recycled glass, Eclipse Awards has excelled at crafting recognition awards that make people happy, while also creating an ethically sound company built on the principles of sustainability, integrity and celebrating the human experience.

With over 10,000 orders already produced, Eclipse Awards has shown itself to be a viable business model, the success of which, Barazzuol hopes, will serve as inspiration to other companies who wish to incorporate more environmentally-sound techniques and philosophies into their own businesses. As Barazzuol states, "Our resilience is because of our sustainability efforts, not in spite of them."

To learn more about the various ways in which Eclipse Awards has incorporated innovative thinking and sustainability into its award-making business, or to place an order for personalized corporate awards from the company, please visit www.eclipseawards.com.
---
THE AWESOME AWARDS | MOBILE WEB BROWSER SUPPORTED
Vancouver, British Columbia - June 18, 2013
About the Awesome Awards
The Awesome Awards provide an opportunity to celebrate the human spirit, community, reciprocity, generosity and all things awesome! Launched by Eclipse Awards to commemorate the 15th anniversary of working with wonderful people doing amazing things, The Awesome Awards were created to spread happiness by appreciating and celebrating the unsung heroes in our communities that are quietly going about their work and making the world an awesome place!
---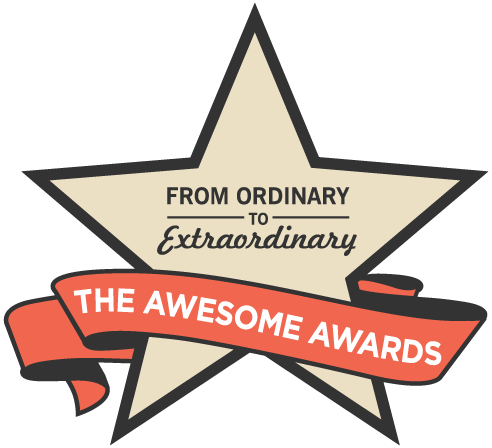 Eclipse Awards to Launch the Inaugural Awesome Awards
Vancouver company set to unveil unique awards program celebrating all things awesome
Vancouver, BC - May 22, 2013 - To commemorate 15 years of business, Eclipse Awards is preparing to unveil the inaugural set of Awesome Awards. On May 29th at its headquarters in Strathcona, the company will present 15 awards to 15 awesome Vancouverites who are making the world a better place. The recognition program is the first of its kind, not only because it recognizes people for being awesome, but also because it asks the winners to then pay it forward and select the next award winners.
The purpose of the Awesome Awards is to build stronger communities by celebrating the unsung heroes that make them awesome. The awards were conceived by Eclipse Awards as a way to give back to the world and celebrate the extraordinary people they encounter daily.
Eclipse Awards' president Toby Barazzuol says "Recognition is a powerful way to appreciate people and let them know that they are valued by their community. The Awesome Awards create an opportunity to celebrate the human spirit, generosity, reciprocity and all things awesome". The only way to win an Awesome Award is to be nominated by someone for doing awesome things.
What makes the Awesome Awards special is that recipients are asked to select the subsequent winners and then present them with the award within four weeks. The stories of presenting and receiving the awards are to be shared at www.theawesomeawards.org and each award has been uniquely named so that its journey can be tracked from person to person, community to community.
Nominations are free to make and open to everyone. People are encouraged to nominate the everyday extraordinary people in their communities, the people who selflessly go about making the world a better place without seeking fanfare or admiration. The Awesome Awards are to celebrate them.
Media Contact:
Toby Barazzuol

604.482.0166 x200
---
Eclipse Awards wins BC's 2012 Best Employer Award
Eclipse Awards' investment in its people has allowed the company to weather the financial downturn and emerge stronger than before.
VANCOUVER, BRITISH COLUMBIA (March 1st, 2012) – Eclipse Awards, a leading designer of recognition awards and recognition programs, has been recognized as BC's Best Employer in 2012 by Small Business BC.
In front of a packed house at the Pan Pacific Hotel, the company was recognized for its commitment to creating a healthy, safe and inspiring place to work, as well as significant, ongoing contributions to the community.
There are over 55,000 registered businesses in BC. This year in the Successful You Awards, 160 businesses were nominated for six categories, with three rounds of eliminations before winners were announced.
"Our success has been because of our commitment to our staff and community and the environment, not in spite of it," says Toby Barazzuol, President of Eclipse Awards. "That is the lesson that we hope to share with other businesses, both in Canada and the US"
In 2010, Eclipse Awards, which specializes in hand-crafted crystal recognition awards as well as eco-friendly, green awards made from reclaimed materials, became the 8th company in British Columbia to be recognized as a Living Wage Employer in the Living Wage for families campaign.
In addition to paying its employees a living wage, the company offers subsidized transit passes and cash incentives for staff who walk or bike to work, while their renovated work space features abundant natural light and a 2000 sq. ft. green roof with
gardening plots for staff.
When the economic downturn hit in November of 2008, rather than laying off employees, the company was able to transition to a four day work week, a move Barazzuol says was only possible because of the transparent work environment
and supportive culture developed through the company's commitment to its employees.
"As a company, our mission is to help other organizations recognize and celebrate the human elements of business and sustainability," says Barrazuol. "This philosophy guides how our company operates and how we value our team. This award is a great reminder of why we do what we do."
Contact Information:
Toby Barazzuol
President, Eclipse Awards
604-639-4200
---
ECLIPSE AWARDS SELECTED AS OFFICIAL AWARDS SUPPLIER TO HELP THE PGA OF BC STAY GREEN

Vancouver, B.C. (May 28, 2009) -Eclipse Awards is proud to announce it has been selected as "the Official Awards Supplier to the Professional Golfers' Association of BC (PGA of BC)". Beautiful craftsmanship, responsive service and a commitment to excellence are the fundamentals of Eclipse Awards.
"We are proud to partner with another organization that values a commitment to excellence like the PGA of BC," said Toby Barazzuol, president of Eclipse Awards. "We are very pleased to be involved with Eclipse Awards" said Brian Butters, PGA of BC Executive Director. "We partnered with Eclipse Awards not only because their awards are of the highest quality, but also because of their commitment to environmental sustainability."
Eclipse Awards is commited to social and environmental sustainability and they have taken great steps to reduce their ecological footprint and contribute to their community.
"Going green and sustainability is pretty big in everyone's minds these days and it's a fundamental part of Eclipse Awards' company mission," says Toby Barazzuol. "We have built a green roof and vegetable garden on our building, we are the first carbon neutral awards company, and our business is run on 100% green power. We are also launching a new line of sustainable awards, including some green golf awards and green golf trophies."
Eclipse Awards believes in consistently delivering on the promises they make to their clients, and in doing so, make decisions that respect the environment, use resources efficiently, and minimize waste. Eclipse Awards strives for simplicity over complexity every time.
Eclipse Awards joins a distinguished list of companies with their corporate sponsorship of the PGA of BC. The PGA of BC looks forward to a rewarding 2009 golf season with Eclipse Awards as a valuable member of the team.

About Eclipse Awards
Eclipse Awards is dedicated to bringing fresh ideas, reliable service and high quality standards to the recognition market - all in a way that recognizes sustainability. Eclipse Awards likes their clients to think of them as an extension of their company, trying to make their project as simple and stress free as possible while also minimizing Eclipse's footprint on the environment. Eclipse understands that their clients' awards are special and they never forget the fact that each piece Eclipse creates will have a special and lasting meaning to its recipient.
Eclipse Awards considers each crystal award project as an opportunity to produce something memorable and original that will be appreciated for years to come. To help make their clients' jobs easier, Eclipse has assembled a unique and evolving collection of brilliant crystal and glass award pieces that range from functional to spectacular.
Every item can be fully personalized to permanently represent their clients' message and reflect the high standards of their organization. If it is made by Eclipse Awards, you can be sure that it will be of the highest quality and produced responsibly. For further information on Eclipse Awards visit www.eclipseawards.com

About the Professional Golfers' Association of British Columbia
The PGA of BC is one of nine zones comprising the Canadian Professional Golfers' Association (CPGA). The PGA of BC serves and represents more than 650 golf professionals who work at and operate golf courses, driving ranges and other golf facilities throughout the Province. PGA of BC professionals are experts in the business of golf, are the most qualified instructors of the game, and are essential to any successful golf operation. PGA of BC professionals teach and administer golf while providing strong leadership in the community through charity events and volunteering. The PGA of BC operates ten provincial championships at venues around BC involving professionals and professionals teamed with amateur golfers. The PGA of BC also owns and operates the PGA of BC Trade Show, the largest annual golf industry gathering in BC. For further information on the PGA of BC visit www.pgabc.org
-30-
For more information, please contact:
---
ECLIPSE AWARDS IS ONE OF CANADA'S TOP TEN FINALISTS IN DELL'S SMALL BUSINESS EXCELLENCE AWARDS
Vancouver Corporate Awards Business is Recognized for Its Use of Technology in Providing Superior Customer Service
Vancouver (June 26, 2008) – Eclipse Awards International has been selected as one of Dell's Top Ten Canadian Finalists in their Small Business Excellence awards, announced June 25th at the 2008 International Council of Small Business World Conference in Halifax, Nova Scotia. The Canadian winner will be announced in August and will join an elite group of 12 finalists for the Global Dell Small Business Excellence Award.
Eclipse Awards, located in the heart of Vancouver's Downtown Eastside, is a leading supplier of crystal and glass corporate recognition awards. Over the past year, Eclipse has found innovative ways to apply technology to its day-to-day operations, leading to more streamlined production processes and an enhanced customer experience.
The company's state of the art website www.eclipseawards.com includes photorealistic, computer generated product images and 360 degree product videos that allow customers to accurately visualize prospective purchases. In addition, a customized Order Management System has simplified what was traditionally a rather complicated ordering process. The new system alerts customers with automated email notifications at critical steps in the process, enhancing communications, reducing costly errors and enabling the company to scale operations with existing staff.
Eclipse's investments in technology have paid off—sales have increased and clients have been raving about the seamless customer experience. Equally as important, the company has been able to creatively re-direct resources to pursue community building initiatives.
Eclipse founder and President Toby Barazzuol says, "Eclipse is honoured to be selected as a finalist for Dell's prestigious Small Business Excellence Awards and happy to share our success story with other businesses. We have found that an intelligent and imaginative application of technology can dramatically increase your bottom line while also freeing up company resources. In our case, we have put these resources towards improving efficiencies and building our community, a core value at Eclipse. For certain, our investment in technology has more than paid for itself—everyone benefits from a more productive and harmonious workplace."
Toby Barazzuol and his team at Eclipse Awards are passionate about revitalizing Vancouver's Downtown Eastside. Their recently renovated headquarters in Strathcona provide a sunny, open work environment and incorporate a wide variety of green building design elements. The Eclipse team is committed to incorporating sustainability into all aspects of their business. They are currently auditing their carbon footprint in a quest to be North America's first carbon neutral supplier of corporate recognition awards.
About Eclipse Awards International Inc
Eclipse Awards is the leading supplier of crystal and glass awards to the corporate recognition market. A full service awards company, Eclipse completes all graphics and personalization in-house, maintaining the highest level of quality control over each and every project. Eclipse services clients throughout North America, including Microsoft, NASA, General Electric, General Motors, the United Nations and Cisco Systems.
Find out more at www.eclipseawards.com


For more information, please contact:
Kaya Rosenbloom
Marketing Manager,
Eclipse Awards International Inc
614 Alexander St.
Vancouver • BC • Canada
V6A 1C9
Telephone: 604.639.4201

Beth Ringdahl
Principal, EcoEco
778.288.4163


---
DELL CANADA ANNOUNCES 10 SMALL BUSINESS EXCELLENCE AWARD FINALISTS
Award recognizes small businesses that use technology to better serve customers
TORONTO and HALIFAX - At the 2008 International Council of Small Business (ICSB) World Conference in Halifax, Nova Scotia, Dell Canada today announced the ten finalists for the company's fourth annual Small Business Excellence Award. To learn more about the award, visit
www.dell.ca/ceaward
.
"Technology facilitates interaction and trust with customers. Successful small businesses are leveraging that asset to grow their businesses," according to Kevin Peesker, vice president and general manager Small and Medium Business, Dell Canada. "The ten finalists clearly demonstrate innovative application of technology, and we are proud to recognize them."
Each of the finalists will receive a Dell business-class laptop computer, and a national winner will be named in August following another round of judging. The national winner will then be considered from among 12 country winners for the first global Dell Small Business Excellence Award that will be announced in fall 2008.
The 2008 finalists for the Dell Canada Small Business Excellence Award are:
Britec Computer Systems, Ltd., Calgary, Alberta implements information solutions, providing support, accounting software and network systems.
Eclipse Awards , Vancouver, British Columbia is a supplier of personalized crystal recognition awards.
Fifth P Solutions Inc, Mississauga, Ontario, helps clients deliver their brand promise by developing learning solutions that enable their people to provide a superior customer experience.
Global Infobrokers Inc., Saskatoon, Saskatchewan provides entrepreneurial training, development and coaching by entrepreneurs for entrepreneurs.
Jolera Inc., Toronto, Ontario is a technology consulting, integration and support firm.
SAFEC Inc., St. Laurent, Quebec offers businesses a tool that enables them to quickly source information on government and private funding programs.
Speechworks, Winnipeg, Manitoba works with people of all ages with speech, language, fluency and voice disorders.
2Design Web, Ottawa, Ontario is a web design company specializing in content management solutions.
Valerie's Extended Wear, Marathon, Ontario provides retail plus size clothing, men and women's regular sized clothing and consignment goods.
WRI Supply, Kelowna, BC - is a wholesale distributor of sign, digital and awning supplies.
Canada 2008 Small Business Excellence Award Value
$25,000 in Dell products and services;
Day of best-practice sharing with Dell executives, including Chairman and CEO Michael Dell subject to his availability
Global 2008 Small Business Excellence Award Value
$50,000 in Dell technology and services;
Featured in an entrepreneurs summit including conference time with Chairman and CEO Michael Dell subject to his availability;
Lifetime membership in the International Council for Small Business (ICSB);
Engagement with Endeavor's network of business leaders and high-impact entrepreneurs in emerging markets worldwide.
About Dell Canada Inc.
Headquartered in Toronto, Ontario, Dell Canada Inc. is a wholly owned subsidiary of Dell Inc. Dell Canada is among the leaders in desktop products, laptops, servers and storage, and has offices in Toronto, Ottawa, Montreal and Edmonton. Information on Dell Canada and its products can be obtained on the World Wide Web at www.dell.ca
About Dell
Dell Inc. (NASDAQ: DELL) listens to customers and delivers innovative technology and services they trust and value. Uniquely enabled by its direct business model, Dell is a leading global systems and services company and No. 34 on the Fortune 500. For more information, visit www.dell.com, or to communicate directly with Dell via a variety of online channels, go to www.dell.com/conversations. To get Dell news direct, visit www.dell.com/RSS.
Link: http://www1.ca.dell.com/content/topics/topic.aspx/ca/corporate/pressoffice/en/2008/2008_06_25_tor_000?c=ca&l=en&s=gen

---
July 27th, 2007 - Website Relaunch
Eclipse Awards is proud to relaunch the next version of its website. Included in the new site are many advanced features and functions aimed at improving the depth of information available, the customer navigation process and including backend enhancements for improved customer service.
Highlights include:

- 360 degree product videos: A 360 degree video that gives customers a complete understanding of the product shape and dimensions.
- Multiple high resolution images: Customers can now view all products in one of four angles, 0 degrees, 15 degrees, 45 degrees and 90 degrees. All images can be enlarged for detailed viewing.
- Real time shipping quotes: Shipping costs are now calculated in real time and calculated during the checkout process.
- Improved order status: Customers will be alerted to the status of their orders at every step of the process, keeping customers fully informed at all times.
-30-
For more information, please contact:
Kaya Rosenbloom
Marketing Manager, Eclipse Awards International Inc
614 Alexander St.
Vancouver • BC • Canada
V6A 1C9
Telephone: 604.639.4201
---

July 20th, 2007 - New Pricing Structure
Eclipse Awards is proud to introduce a new price structure that offers a discount level up to 20% off previous pricing. The new pricing better rewards higher volume orders. The new pricing offered by Eclipse Awards will be as follows:
Quantity Purchased:

1-5 = 0% discount
6-11 = 5% discount
12-24 = 10% discount
25 = 20% discount

To take advantage of the new price structure, simply place your order online and the discount will automatically be applied.
-30-
For more information, please contact:
Kaya Rosenbloom
Marketing Manager, Eclipse Awards International Inc
614 Alexander St.
Vancouver • BC • Canada
V6A 1C9
Telephone: 604.639.4201
---

July 20th, 2007 - Canadian Price Drop
Eclipse Awards is proud to announce a 10% price drop on its entire product line for Canadian customers. Combined with the new pricing structure, Canadian customers can now enjoy products from Eclipse Awards for as much as 30% off our recent retail pricing. The new Canadian pricing has already been reflected in the pricing of all products on our website.
-30-
For more information, please contact:
Kaya Rosenbloom
Marketing Manager, Eclipse Awards International Inc
614 Alexander St.
Vancouver • BC • Canada
V6A 1C9
Telephone: 604.639.4201
Toby Barazzuol
Eclipse Awards
President
604-639-4200